Description
** No outer box and display case has some damage.
The Royal Australian Mint is celebrating the International Year of Astronomy with this exciting release of a Five dollar silver proof coin which contains pieces of meteorite. This unique coin features a blister packed centerpiece filled with fragments of an authentic meteorite. The reverse design illustrates the connection we all share with the universe through intricate drawings. The Meteorite encapsulated in this coin fell to earth around 4000 years ago, as part of the Campo Del Ceilo (Field of Heaven) meteorite shower in Argentina.
This coin has a limited mintage of only 10,000 coins and comes with a numbered certificate of authenticity.
---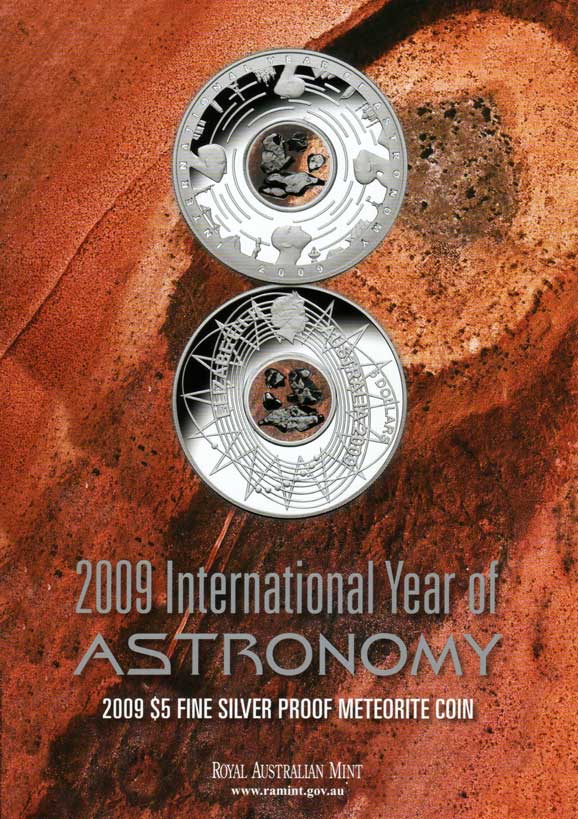 Features
Coin Features
Issuer:
The Royal Australian Mint